In the last ten years or so, more and more works by our fellow Malaysians like Rani Manicka, Azizi Ali, and Adibah Amin ('cikgu') , not to mention Club member and author, Lillian Too, who wins hands down in terms of number of book sales, have enjoyed tremendous success.
There is a growing and determined crop of writers, no matter how daunting the challenges of the publication world, who have prevailed to see their words of wisdom, wit and genius fly off the printing press. And into this growing intelligentsia, Tash Aw, Taipei born, Malaysian bred and today, citizen of the world, breaks into the scene with his Whitbread First Novel award winning The Harmony Silk Factory. I am proud to know he used to run around the Royal Lake Club in his swimming suit and spent many hours at one of my favourite places at the Royal Lake Club, the Children's Library.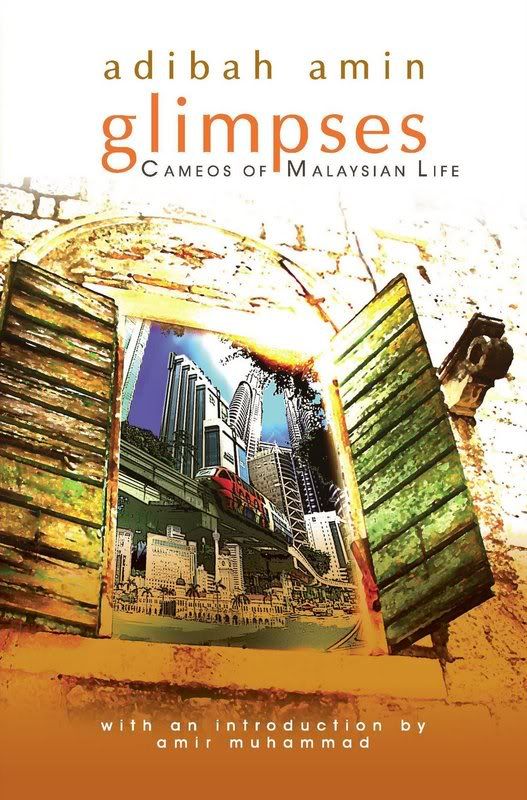 This surely is indicative of a growing community of Malaysian readers and writers, passionate and knowledgeable enough about their areas of expertise to share their views, despite the laments we hear and read on Malaysiakini.com on the lack of reading habits, a culture of learning and openness among Malaysians. Writing, and writing well can only be born of a love for reading and deep research unless your surname happened to be Bronte, and the love for writing came from hours of fantasy play, a streak of genius and a love for the moors of Yorkshire.
A few years back, a Club survey was conducted to see which activity or recreational facility was the most popular. It was certainly not surprising to note that the Library came out tops (a good reminder at this juncture when the 'powers that be' in the Club think about redevelopment – the Library really needs more space to accomodate its growing number of readers). It brings a measure of pride to see that there is a multitude of members who contribute to the reading materials as well, so much so that this August, the Club is able to organise the Anniversary Tea Session to honour many of these writers and to invite members to meet them in person for exchange of ideas.
But the fact is that the Club, while it reflects the society we live in, is really an enclave of the privileged. Which means, the children of the Club are privileged to be able to read by the time they received their pink membership card, and the adult members, either had an early love for reading, or now invest more and more time into reading, thus are privileged to enjoy all the plusses that reading brings about. The reading habit endows a reader with knowledge, confidence, communication skills and spurs the gift of creativity - all the qualities to portray the successful.
It however remains true that the rest of the country has had a tough time embracing the habit of reading. 2 years ago, the Minister of Education made a statement at one of the many ceremonies he attended and said,
"...we must ensure that as we prepare our children for a very different world than the one in which we grew up, we do not neglect to equip them with the core human values which have not changed since the time the Prophet Muhammad - may peace be upon him, Aristotle and Confucius."
At the same occasion , he also urged Malaysians to rethink and re-appraise our core commitments as human beings, as parents spouses, employers, employees and citizen.
I can hardly remember the rest of the speech, but this particularly comment struck me because every muslim child knows that the first ever revelation to the Prophet Muhammad s.a.w started with the single command 'Iqra' or 'Bacalah'. In that one little word, lies the essence of religion, a drive for knowledge to make us a better person, a better people. We know this and yet, we are not doing enough. Perhaps most significantly as parents, as individuals, as a workforce, as citizens.
The Reading Promotion Policy was initiated to implement the objective of the National Library of Malaysia under the National Library (Amendment) Act 1987 (Act A667) Part II Section 4(2)(m )which is 'to promote and facilitate the development of the reading habit'. This policy is in line with the strategy of the National Policy on Library and Information Services article 4.7.5: 'to instill and to develop a reading habit'.
Its objectives are many, among which are to:
· To raise an awareness of the importance of reading to the Malaysian society.
· To cultivate interest and develop the reading habit among Malaysians.
· To raise the reading standard of Malaysians.
· To promote a lifetime of learning and love for knowledge.
Almost 20 years on, we need to gauge our real progress. Otherwise, policies will be just that, policies - unless we ensure its implementation and results.
A Club member once said to me, 'I do not want to tolerate my neighbours (referring to the often tooted calls for a tolerant society) I want to understand and appreciate them.' Understanding can come easier with a sincere effort to learn about each others ways and tradition, and we can only do this in two ways - through experience or through reading. Perhaps reading, together with other core values, can help make a difference in our goals for a Muhibbah society.
If only we remember that our children can love that which they have been exposed to. Glenn Doman, author of How To Teach Your Baby To Read, maintains that since a child learns the most between the time he is born until he is about 5 years old, reading and any other quest for knowledge should be instilled within this period, long before most little toddlers even step into a Library. The most successful mothers in carrying out the Glenn Doman Method have been those who start their children early and display "an almost 'dumb-blond-like' enthusiasm" for every progress the child makes in reading. The child responds positively and yearns to do even better at reading. Whatever you do, whether reading to your child at bedtime, making trips to the library and the book store a weekly or monthly 'special occasion' or starting book projects - all this helps a child to love reading from an early stage, a beautiful gift which would stay with them for a lifetime, no matter how enjoyable that computer game or Barbie doll mansion are.
And that is the best gift a parent can give – the joy of reading, a burning quest for knowledge.
For life.
I would like to say a little thank you to Mr Eric Baxendale – he urged me one day while we were having tea at the Lobby Cake Counter, to start writing again before the toils of work drown me and whatever penchant I had for writing dissappears again...